10 years ago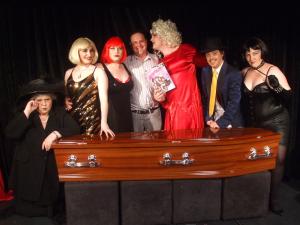 Supa Productions of Canberra had a riotous time staging the naughty theatre restaurant comedy Stiff in December.
I attended and was treated to an excellent performance and a lovely dinner at the beautiful Vivaldi Restaurant on the ANU Campus.
Pictured here is the main prop, cast and yours truly.
You can now read excerpts of this script and others. All you have to do is register an account - then search for the show and read the first ten pages on-line.