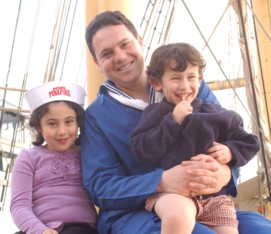 David Spicer Productions is a theatrical agency specialising in musicals, operetta, plays and pantomime.
In 1998 DSP licenced two musical productions. In 2018 DSP licenced more than 200 productions in countries all over the world. DSP represents musicals or plays which have been staged professionally such as The Boy From Oz and also develops new shows from the ground up.
An example is Disco Inferno . It was sent to DSP as a raw script in 2002. Now it has been performed across the UK and USA, translated into German and bookings have come in from countries ranging from Holland to Zimbabwe.
David Spicer.... Journalist, Singer, Publisher, Community Theatre Advocate.
David is a journalist who has worked for the Australian Broadcasting Corporation from 1988-2018 in metropolitan radio and television news and current affairs in Sydney. In 1997 and 1998 he won the Walkley Award for Best Radio Current Affairs Story. In 1997 David also won the City of Sydney Eisteddfod Open Tenor Competition. He has performed most of the lead tenor repertoire of Gilbert and Sullivan in concerts and fully staged performances. In March 2008, with Neil Litchfield, he took over management of Stage Whispers Performing Arts Magazine.
Since 1995 David has been the Communications Officer for The Association of Community Theatre. In that capacity he helped found ACT's What's On brochure, national public liability insurance policy and bi-annual community theatre conference. David is married to Ruthie Spicer and has three children. Pictured above is David (in the early 2000's) in costume as Ralph Rackstraw in Essgee's HMS Pinafore for the Waverley Lugar Brae Players with two of his children.
Company Details
ABN: 12 097 126 504
Postal address: PO Box 2280 Rose Bay North NSW 2030