11 years ago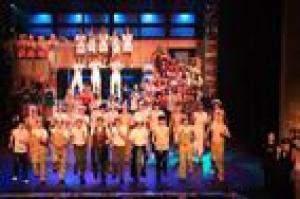 There has been a surge of interest in Back to the 80's and Disco Inferno
In New Zealand Abbey Music Theatre is staging Disco Inferno for its end of year review. This comes just weeks after a junior production of Rockin Robin.
Whangarei Music Theatre is following with Disco Inferno and Greymouth Operatic is staging Back to the 80's next year.
One of the largest school productions I have ever licenced took place in Launceston.
In the beautiful Princess Theatre Launceston College staged a huge production of Disco Inferno this year ( see them here performing The Village People song) and willfollow with Back to the 80's next year.
In Kalgoorlie WA - Stage Left is performing a unique production of Back to the 80's this December in the outback.