10 years ago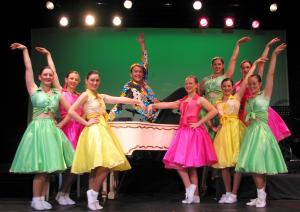 The Boy From Oz has been a huge hit in 2009 in venues large and small.
The Ballina Players booked 15 performances for November and December.
They sold out four nights before opening night and had to extend.
Pictured here Peter Allen (Paul Farrell) winds up a song by leaping onto the piano, surrounded by his glamorous dancers.