2 years ago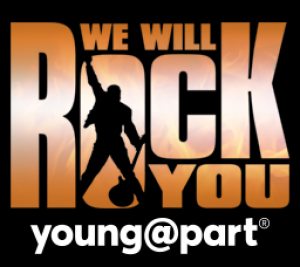 DSP is excited to announced that a new edition of We Will Rock You is available for performance in Australia and New Zealand for younger performers.
WE WILL ROCK YOU Young@Part® is the authorized 60 minute edition of the West End musical for primary and middle year High schools, and youth theatres. Inspired by and featuring the songs of Queen, this new version of the show is perfect for kids to perform! Through a series of workshops, our Young@Part® musicals are tailor-made for younger actors.
Song keys are changed where needed, songs and scenes are edited for time and content, while keeping the spirit of the original West End show intact. There are great parts for girls, boys and can include any sized ensemble/chorus, who appear throughout the show.
Find out more here.
Licenses will be issued in towns or suburbs which are not in the catchment area of the location of full scale productions.