14 years ago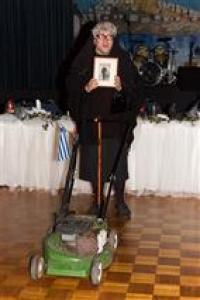 I am excited to release an hilarious new comedy perfect for dinner theatre written by Hobart writer Craig Wellington.
I laughed and I cried before I even finished reading the script.
"I am a Greek. I am a dead Greek grandmother" says Nan now a ghost haunting her son Nick's wedding Reception.
"He should marry a good Greek girl called Stavroula, that is my name. This one Sharon leads him astray"
"In my day a pigeon would be killed and its blood put on the sheet to say she is really a virgin."
The world premiere in 2007 was a riotous success. Part of the royalties benefit MS research.