7 years ago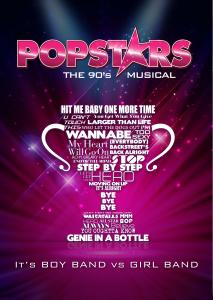 Popstars! The 90s musical is the most popular DSP show of 2015.
The world premiere will take place on March 31 at the Sacred Heart College Napier in New Zealand.
Thanks to the Australian Institute of Music in Sydney for staging the first act in December as seen on this video.
Order your perusal at this link.