11 years ago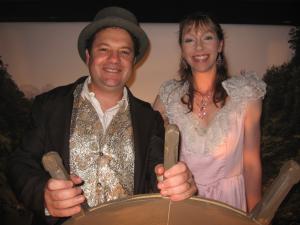 I had the honour of meeting April Phillips for the first time in New Zealand last weekend.
April was the keynote speaker at the Music Theatre of New Zealand conference.
Here we are at the dress up ball in Wanganui
Her play Stiff has been produced more than 40 times.
Cast at a recent Australian production complained that it was difficult to rehearse because they had trouble holding back their laughs.