13 years ago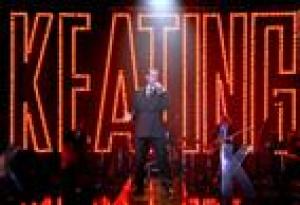 I am thrilled to announce the release to community theatre of the rights to another musical blockbuster KEATING! The musical your group has to have.
It sold out across Australia, won a Helpmann for Best Musical and won critical acclaim.
"Casey Bennetto's witty, selectively biographical opera decisively throws the switch to vaudeville. And cabaret, country, hip hop, reggae and mambo (the Mabo Mambo, in fact) among others." Sydney Morning Herald.
"This extremely clever and superbly funny production requires little knowledge of the time, but either a respect, or an ability to laugh at, the Placido Domingo of Australian politics." The Age.
"The Gilles Report meets rock concert with a little Rocky Horror thrown in for good measure, it is hyperactive, hilarious fun." The Independent.
Suitable for regular or dinner theatre. Email now for a perusal.