13 years ago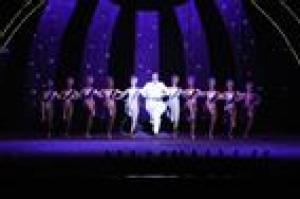 My good friends at PLOS in the Melbourne suburb of Frankston sold almost 5000 tickets to their recent production of The Boy From Oz.
I was dazzled by the energy of the cast and fabulous array of new costumes all made new by their production manager Brett Wingfield.
The next production is at the Gympie Muster this week and Caloundra in October. This pro-am production features Dale Pengelly as Peter Allen.
He was the understudy for Todd McKenney on the first national tour.
Next comes the Tasmanian Premiere by the Encore Theatre in Launceston from October 2.
VALE MARION WOOLNOUGH
Sad news that Peter Allen's mother Marion Woolnough passed away in recent months.
She was aged in her 90's and lived in Sydney's eastern suburbs.
On This is Your Life she said that her son made her so proud she could burst.
Marion never saw the musical - but her surviving daughter has been a great supporter of the project.