13 years ago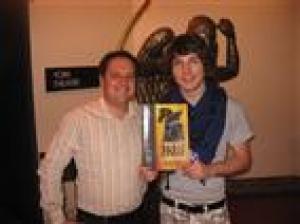 Last night I attended an extraordinary High School production of Paris at the York Theatre of the Seymour Centre in Sydney.
St Andrew's Cathedral School is staging the musical until Saturday night.
They have an amazing 40 piece orchestra, excellent singing, superb choreography and direction.
Well worth a look.
Bookings at www.sacs.nsw.edu.au