11 years ago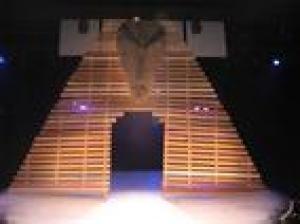 The upgraded Stage Whispers website has many new features.
Promote an entire set of costumes/props or style for just $11.
Advertise your show on the front page for $40.
Or just visit the site for regular updates on What's On, Reviews and News or Features.
Pictured here is the Trojan Horse used by Savoyards in Brisbane. Savoyards staged an updated script and score of Paris by Jon English and David Mackay in September and October.